vStack Service Provider Panel
Give customers easy access to virtual infrastructure management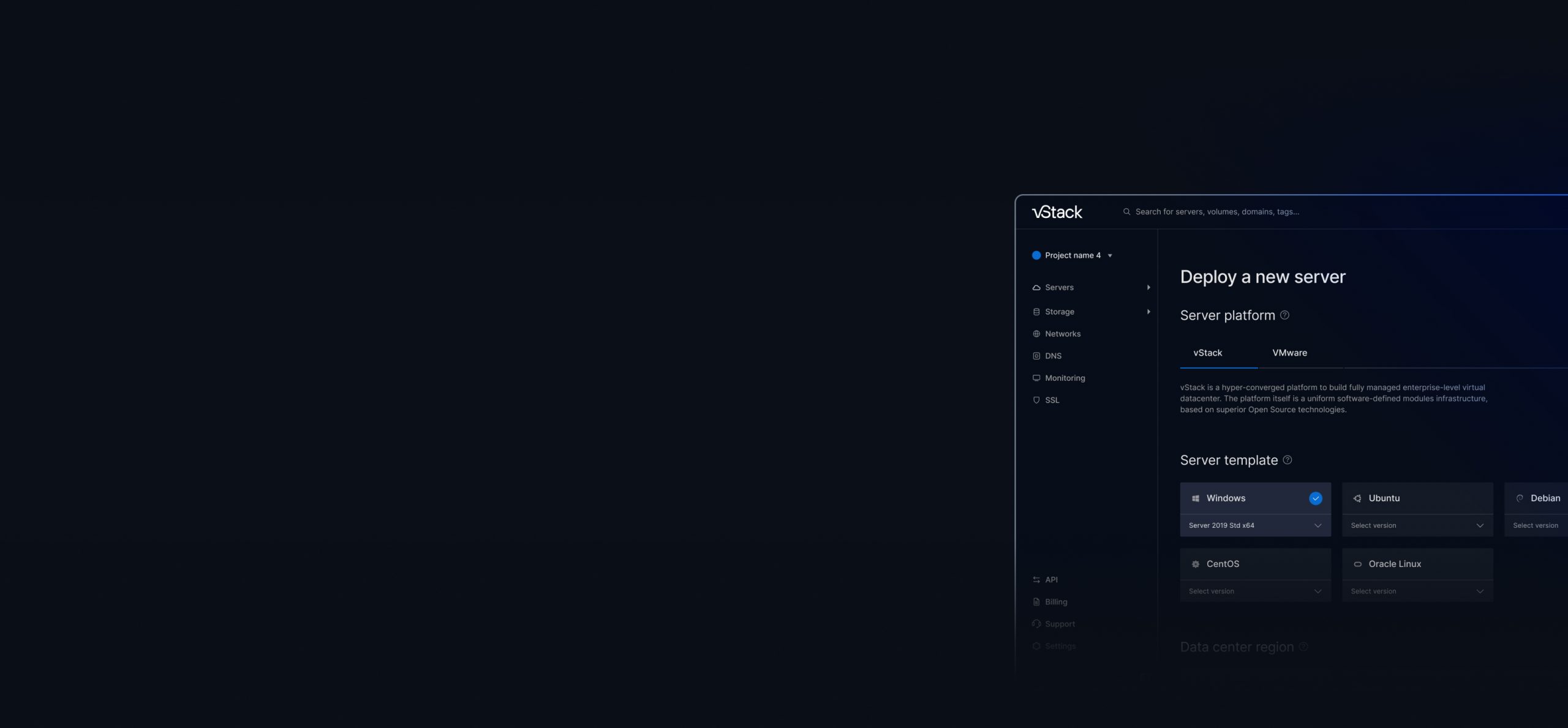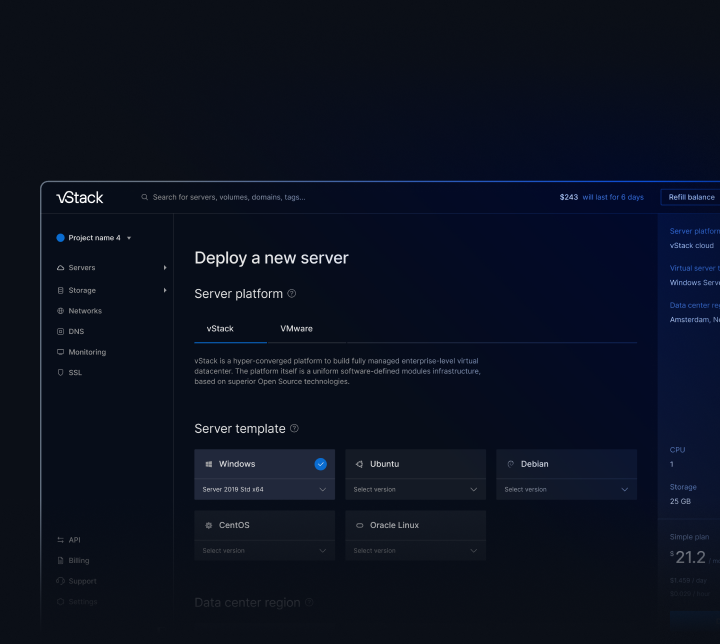 The SMB segment is not interested in multi-page SLAs, working through complex schemes with the purchase and payment of virtual resources. That's why we created the vStack Service Provider Panel, a product that gives your customers the ability to quickly and independently solve infrastructure management tasks.
Setting up a tariff schedule and suitable conditions for your customers
Quick issuance of virtual resources to customers in just a few minutes
Personalize the panel to your corporate identity
Ability to manage company infrastructure from a single dashboard
Saves the sales department time and first-line support resources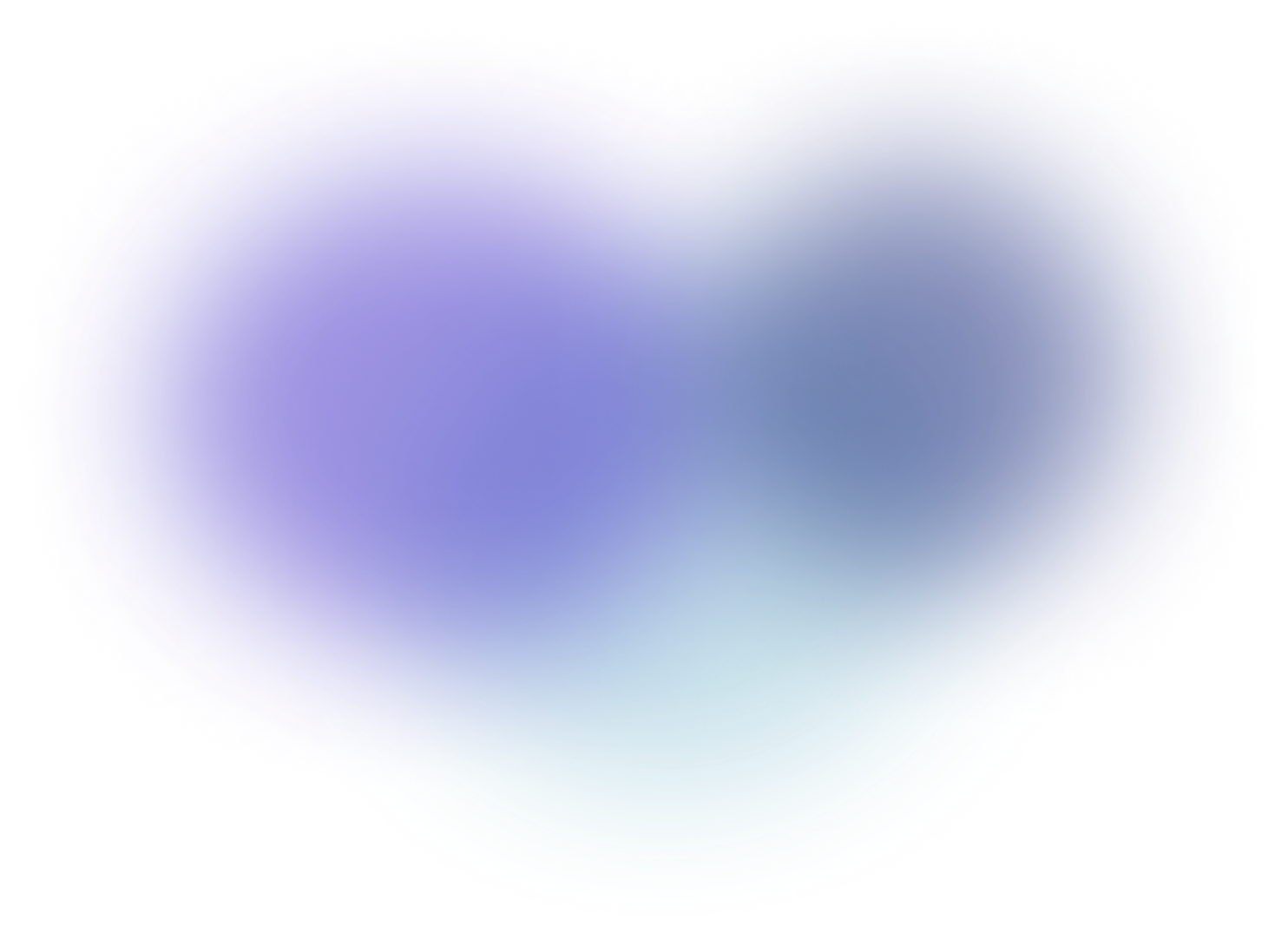 Single interface
Integrate a simple and intuitive web interface into your infrastructure and offer your customers a convenient way to manage virtual resources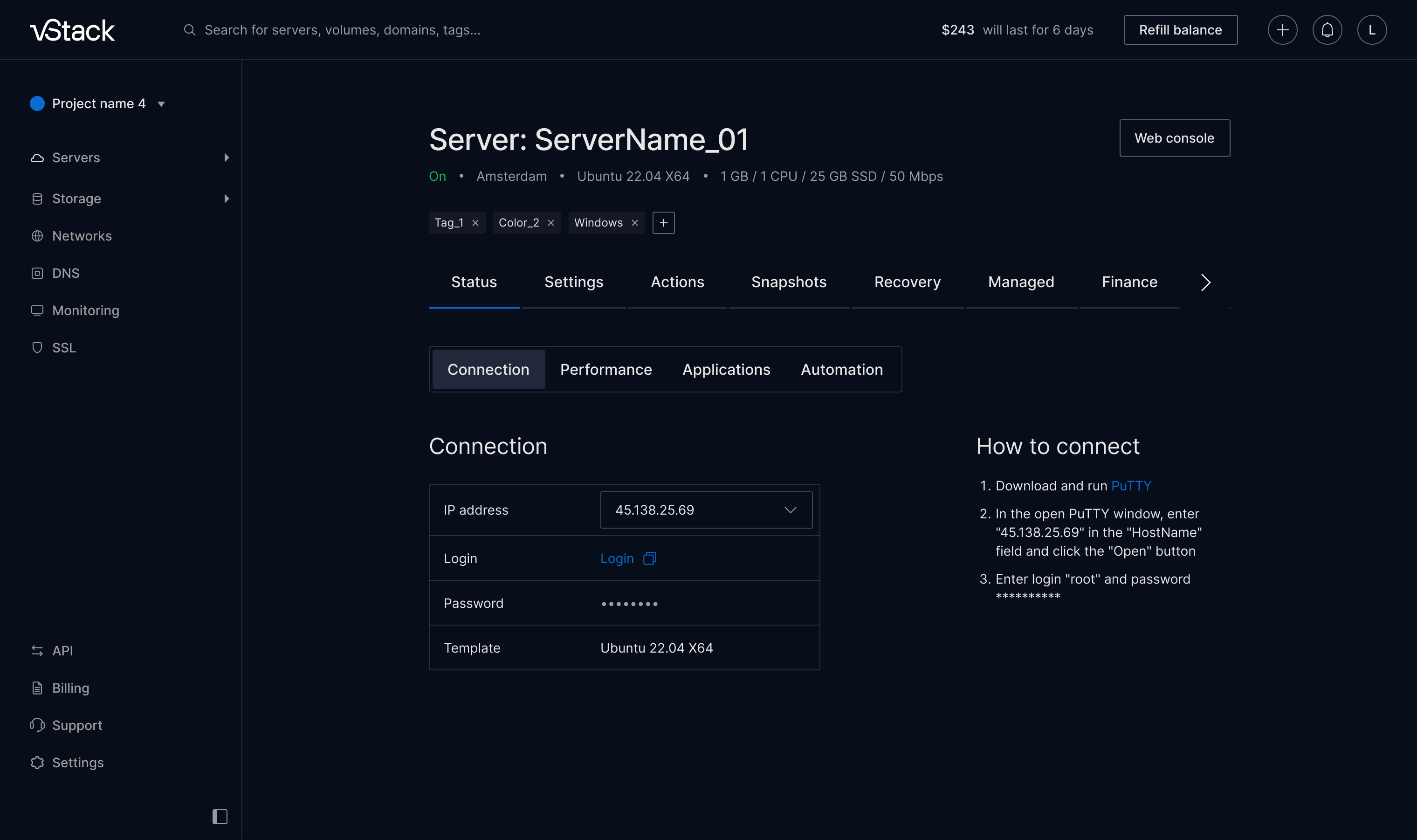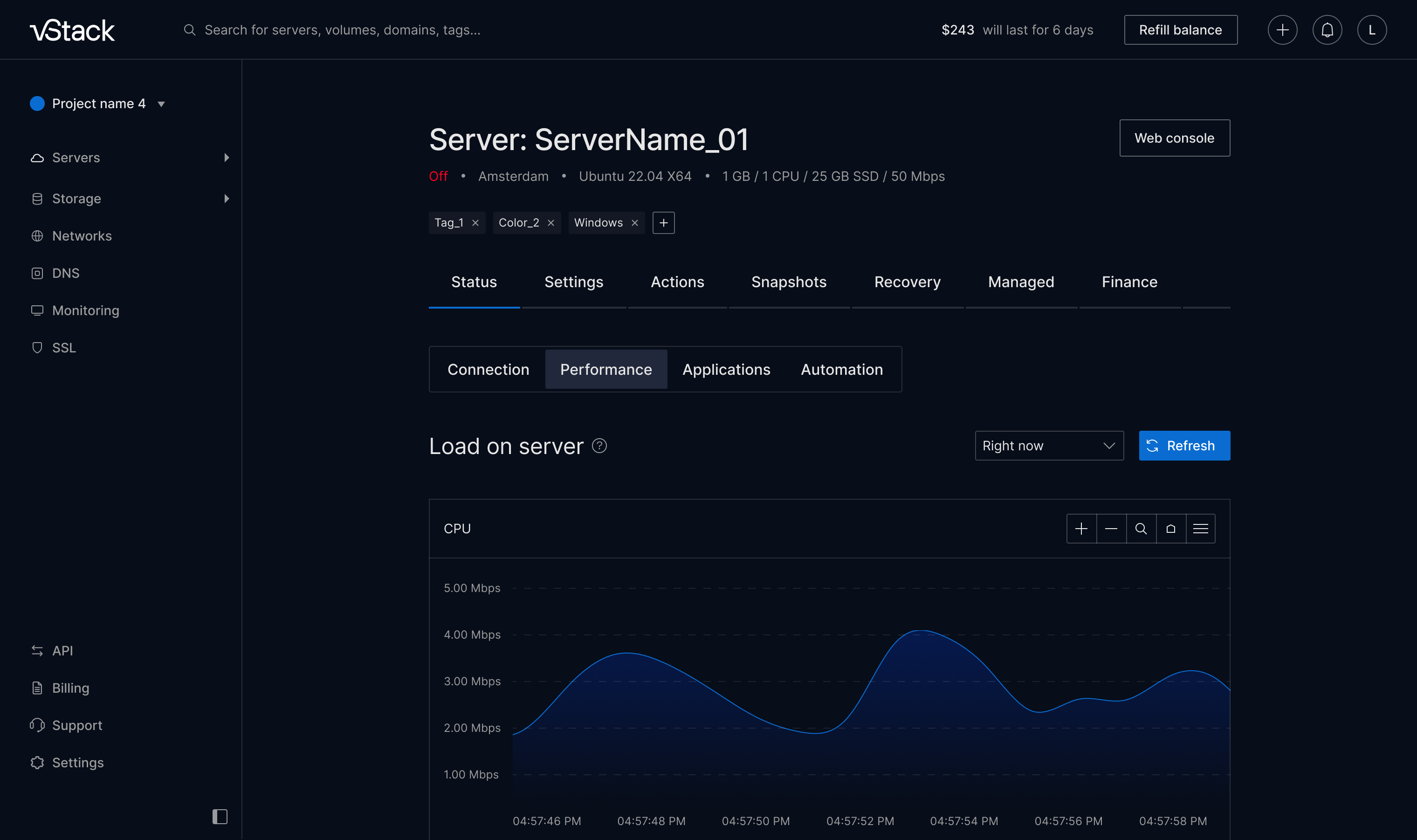 Server performance monitoring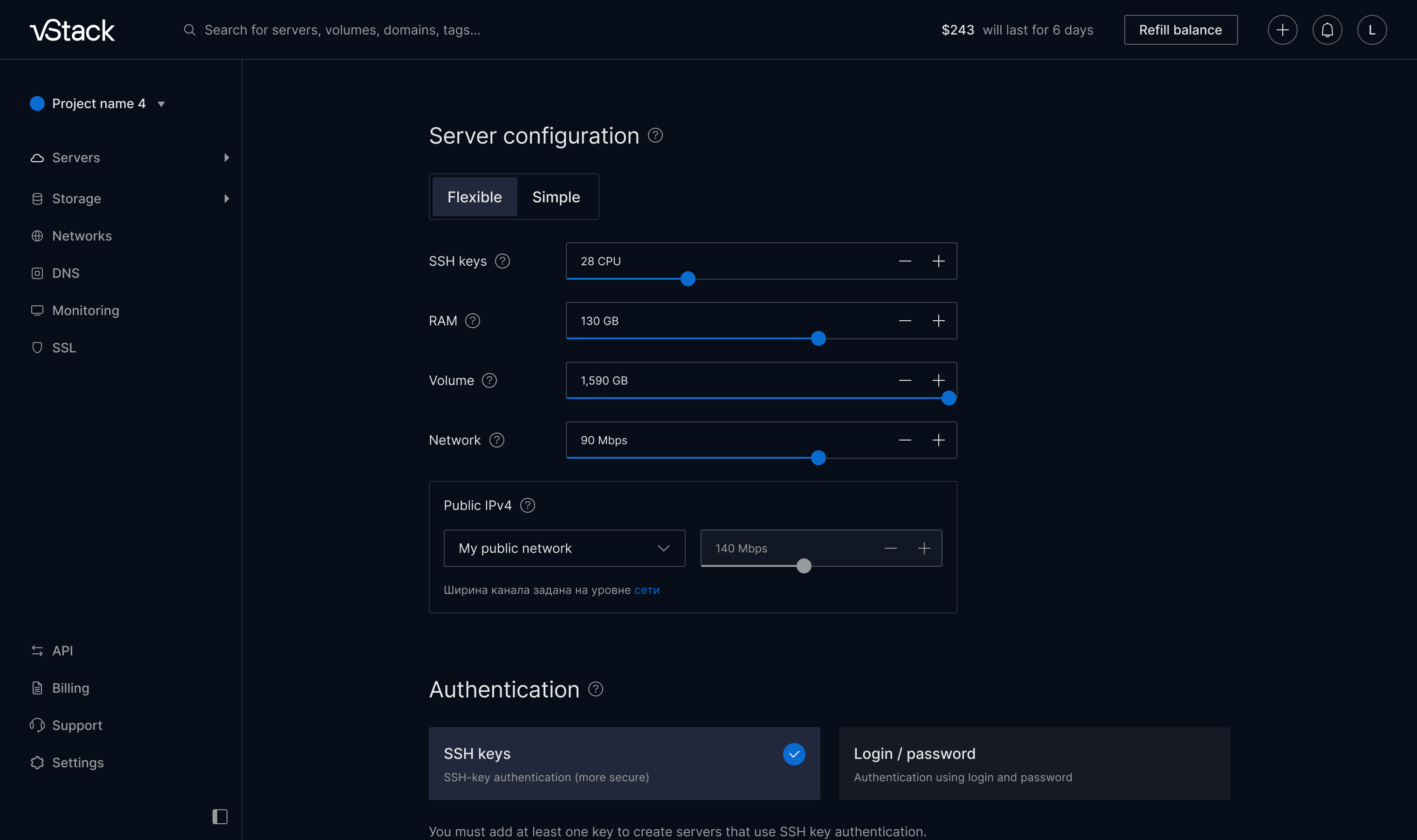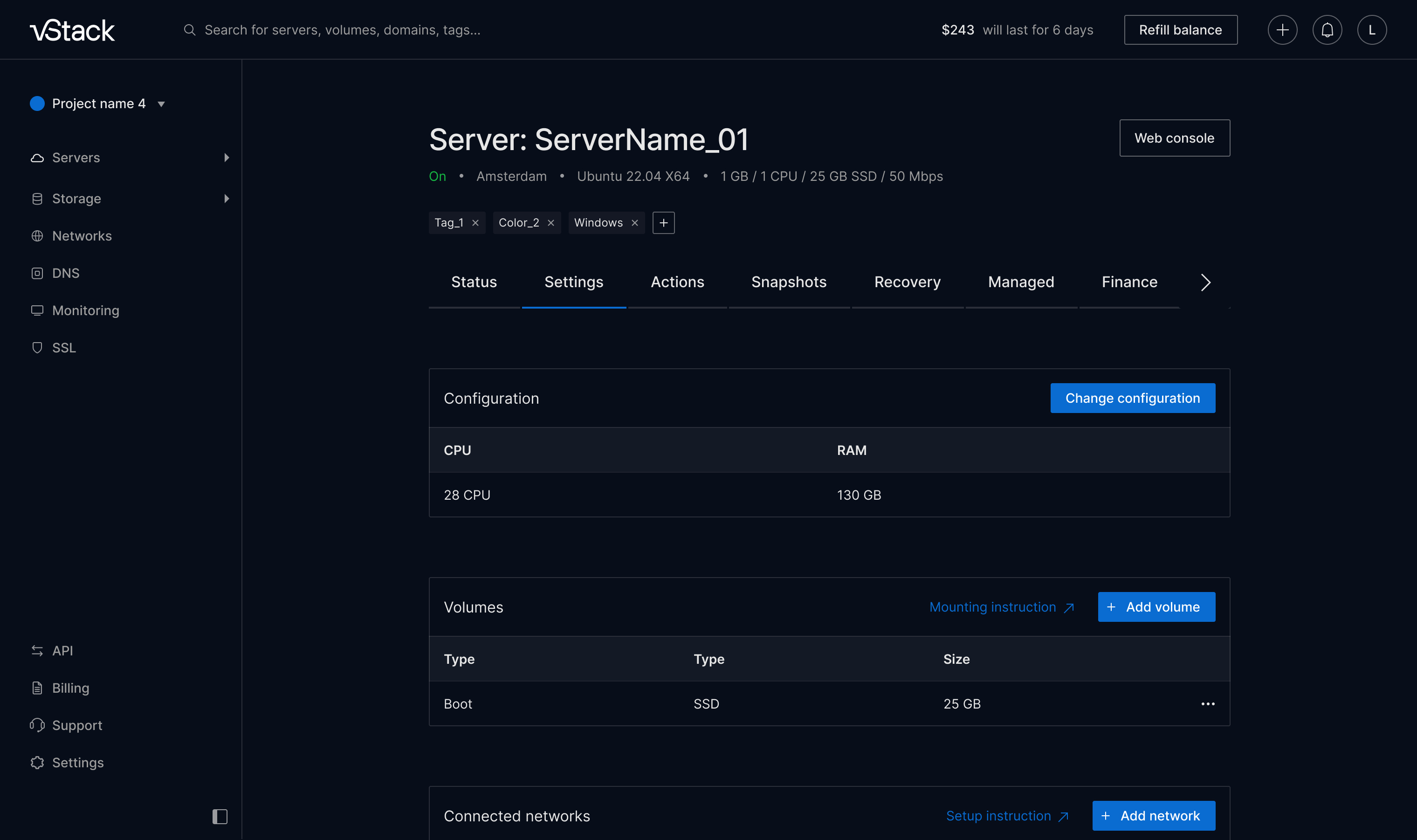 Flexible server configuration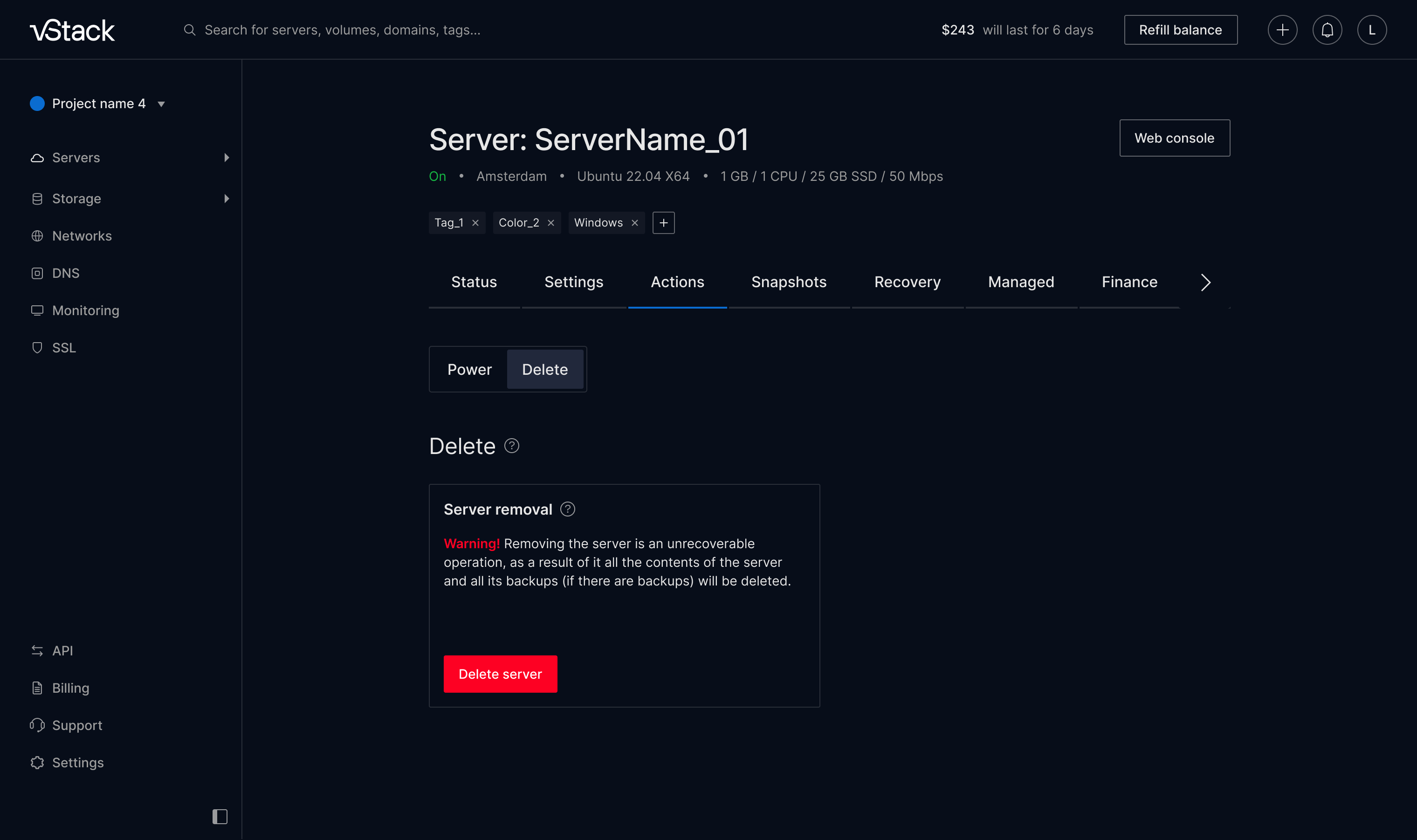 Configuring and managing the server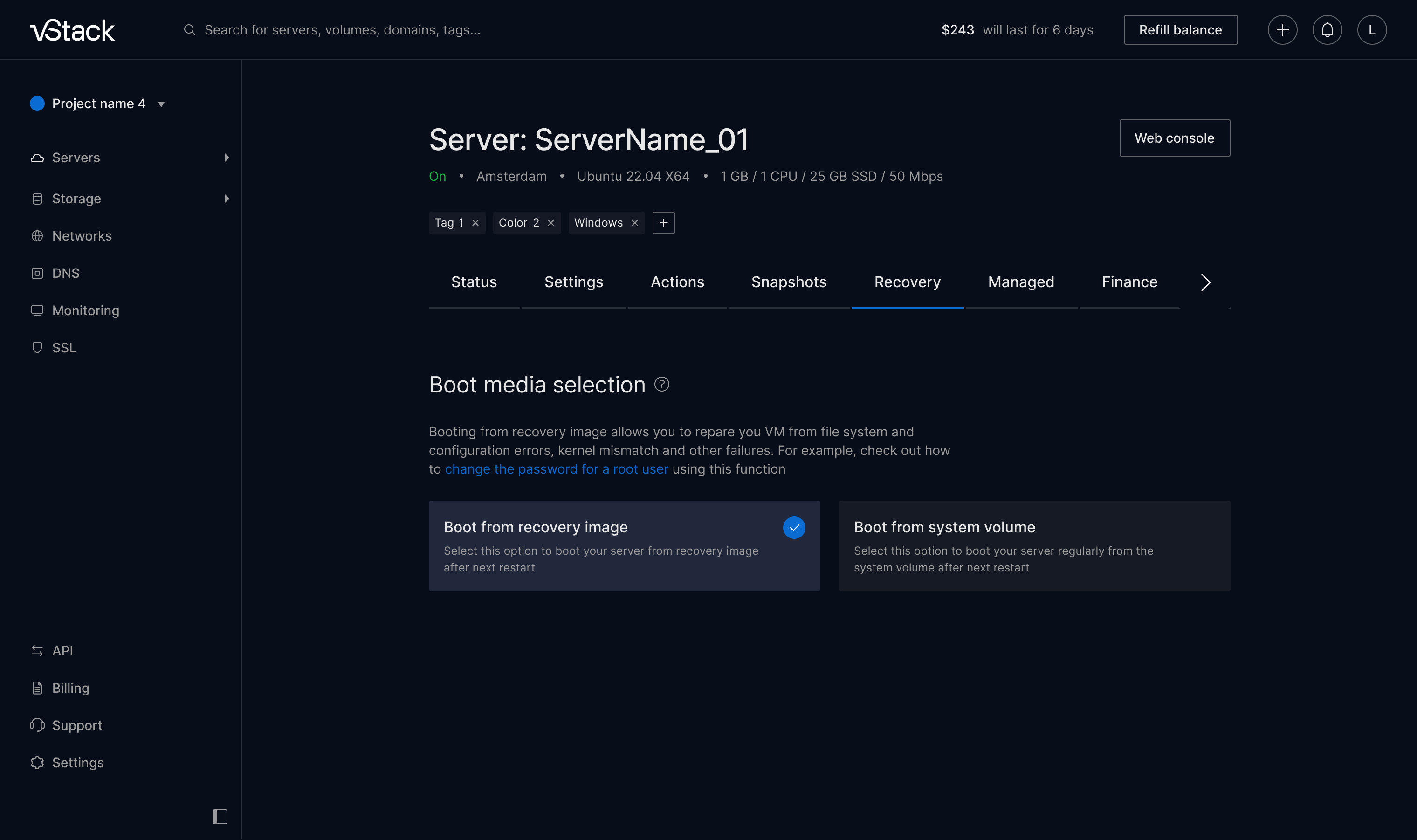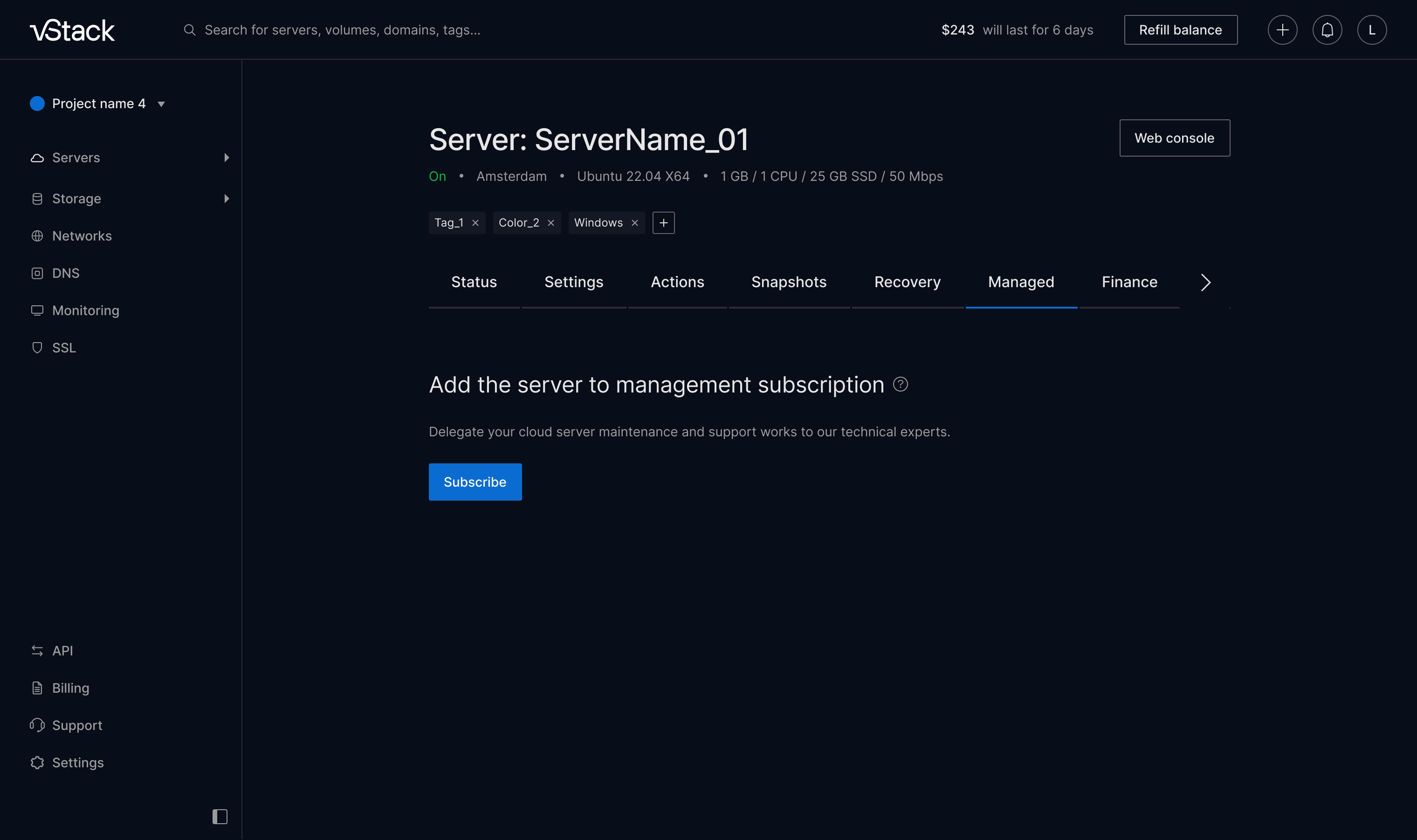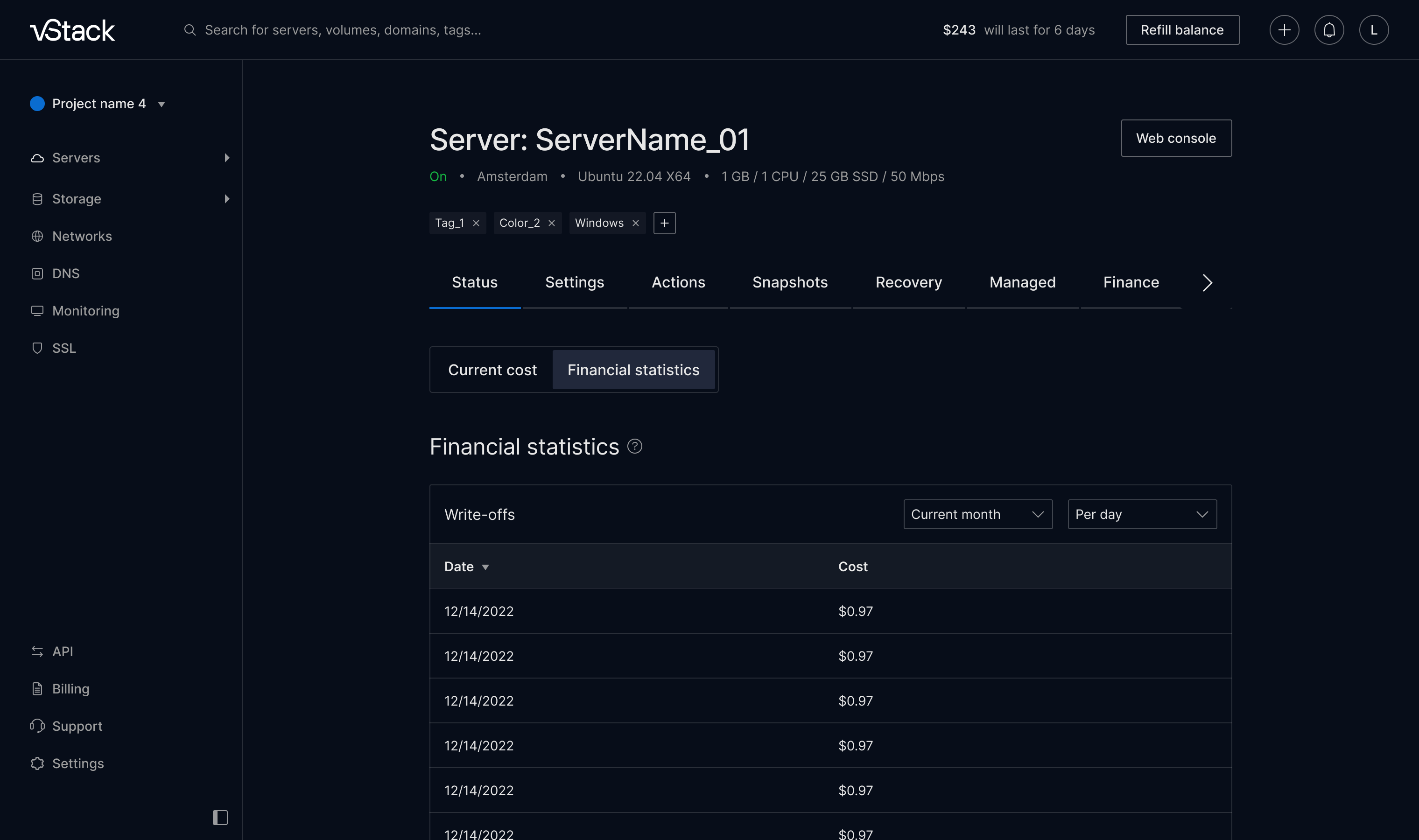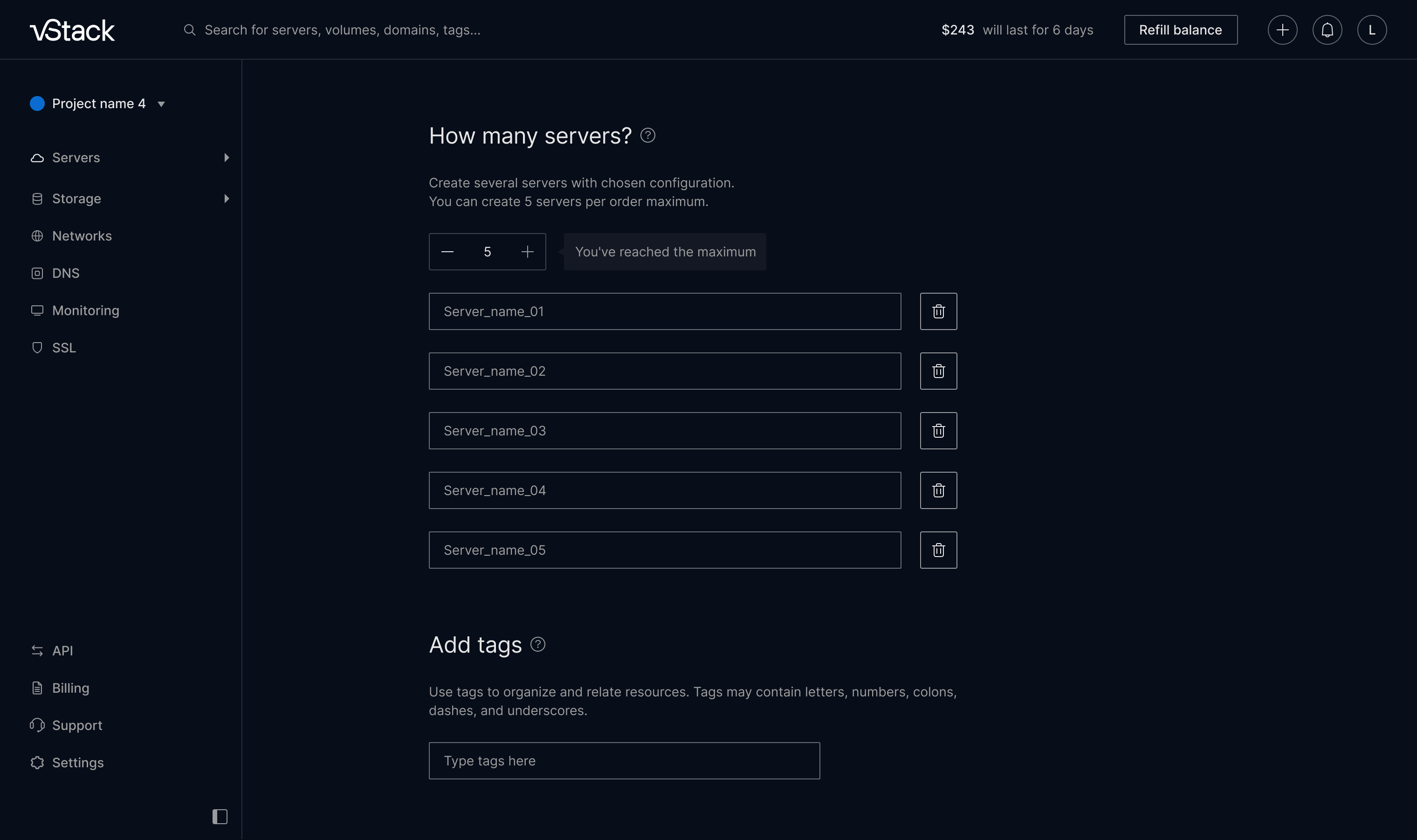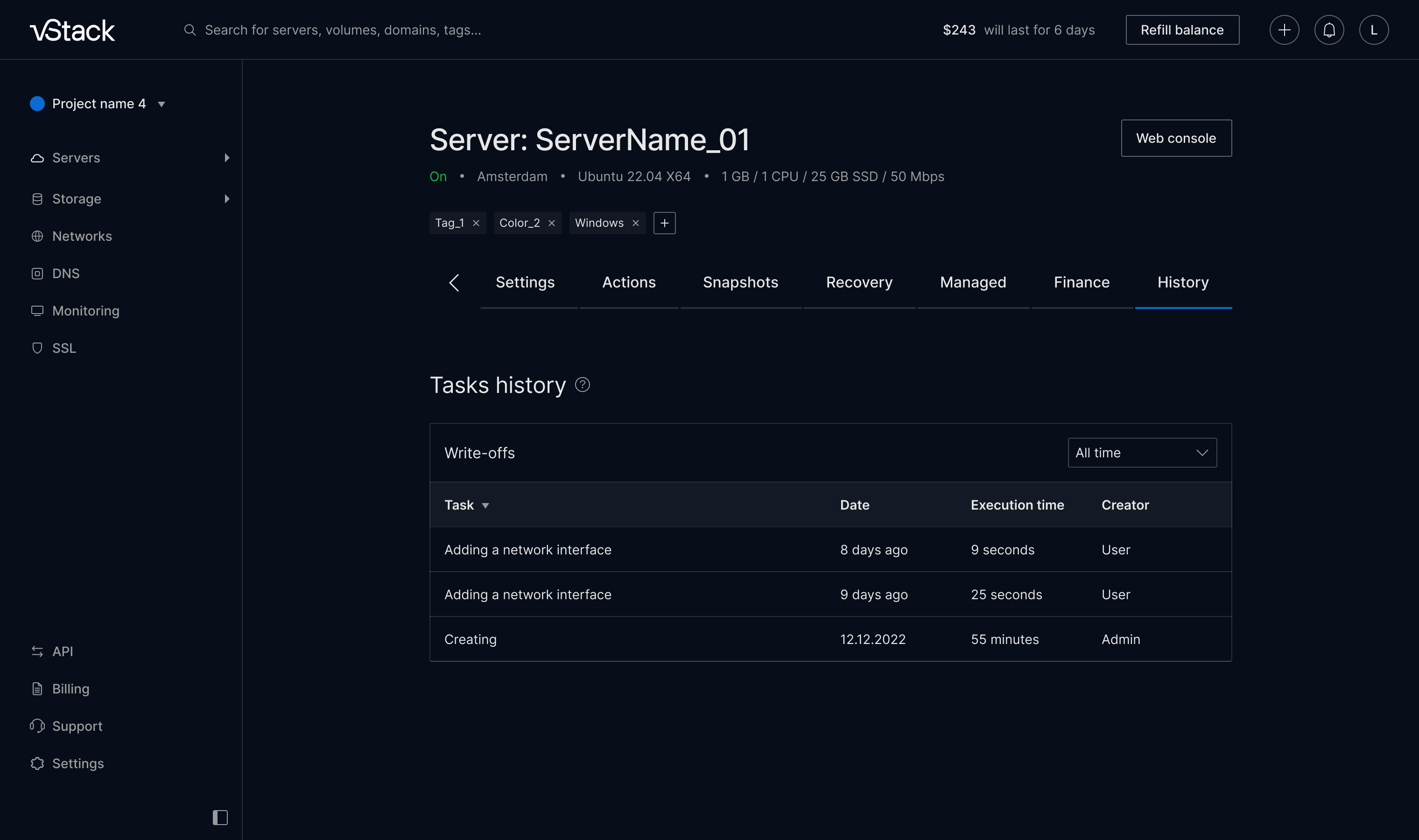 Already using the cloud on vStack: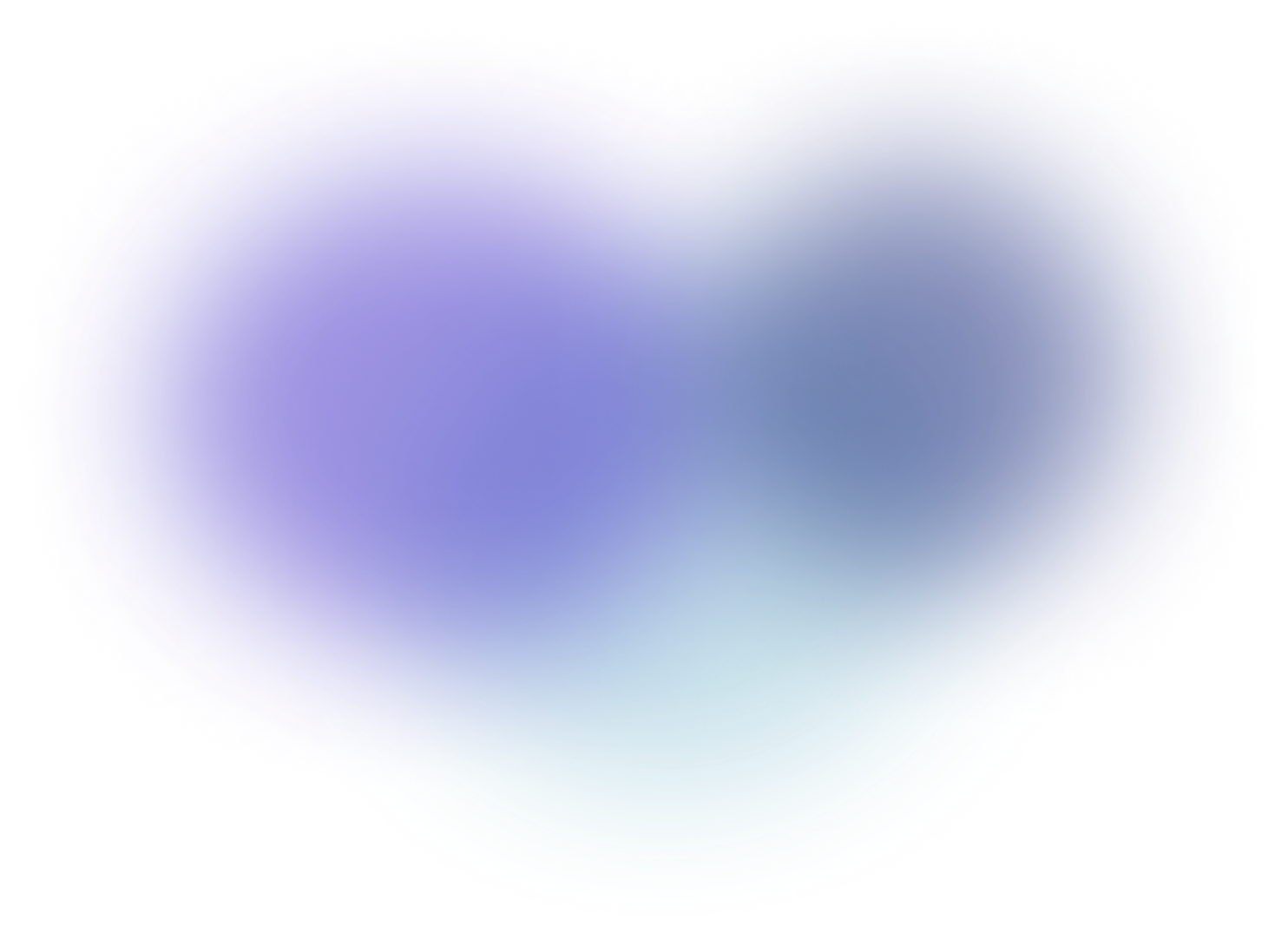 Why vStack SPP is needed
The single interface of the vStack Service Provider Panel will allow your customers to
Independently connect and configure services
Monitor the state of infrastructure
Control expenses in one place
Advantages of the vStack SPP panel
Monitoring
With the vStack Service Provider Panel, your customers will be able to add services, track workload, and capture costs in a single interface
Secure authentication
Provide two-factor authentication via SMS or mobile app
Quick Loading
With SPA technology, all pages of the control panel load instantly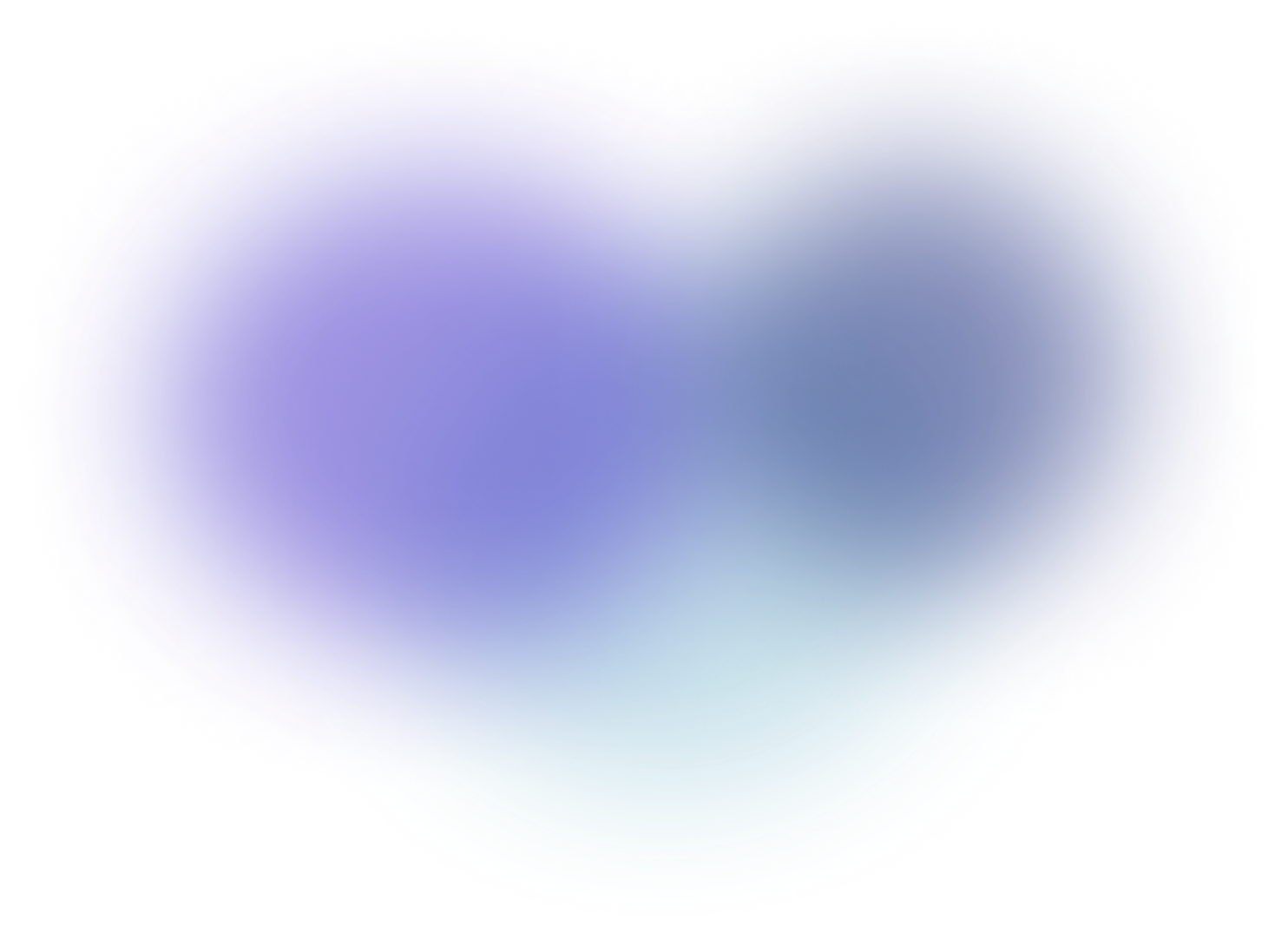 Request a demo
Please fill out the registration form. We will contact you shortly.